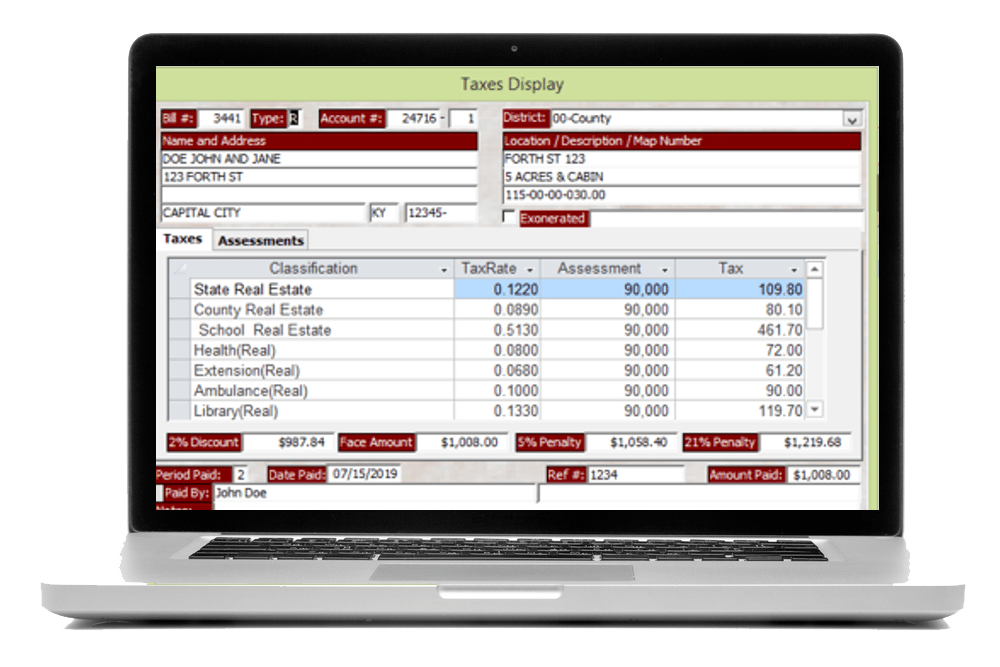 More than 70+ Kentucky counties benefit from GUTS' PVD software and expert customer support!
For the tax collection process, PVDCollect offers:
Hardware infrastructure, backup, and operational redundancy.

​

Efficient and reliable solutions that can accommodate growth, 24-hour access, and processing needs.

Redundancy built in to provide additional performance but handle any unforeseen failures in hardware or software.

Providing all server hardware, software, applications, and a robust backup methodology.

Training, support and maintenance of the PVDNet® product all within our cloud environment.

Extremely secure national COLO facility which has redundancy not only in AC power, but in internet connectivity as well. Achieving 99.999%, 24/7 uptime and added safety for our users.

Servers monitored 24/7 as are many of the system components such as IIS and SQL to ensure their uptime.

State-of-the-art Equipment designed by best-business practices for this type of delivery model.